2 tags
Survey time!
thesecarryingarms: (This is for a class, and I have to collect 50 responses for a sample survey) Do you think vaccinations should be required for children entering public schools?
7 tags
2 tags
To my Minnesota followers
Y'all should go to the Planned Parenthood solidarity event this friday (3/29), to counter the anti choice protesters. There will be a lot of cool cats there (well on our side of the fence)
1 tag
wishingonawell asked: Believing in the rights of children is not misogynistic.
4 tags
3 tags
Seriously lawling at the stupidity on my facebook...
thesecarryingarms: Especially since all of them oppose universal healthcare and a social safety net.
4 tags
3 tags
"A man who assisted in autopsies in a big urban... →
foulmouthedliberty: People think that abortions didn't begin until Roe. 
4 tags
4 tags
3 tags
5 tags
3 tags
I need more funny liberal feminist scum to follow...
thesecarryingarms: Hit me up https://twitter.com/ThisIsMyGrrFace
Trigger warning: Gif →
meowmittens: While most of us are deeply saddened and outraged by the heartless attack on the children of an elementary school, as we should be. People don't care that we kill 1.5 million children a year. These deaths aren't at schools, theaters, work places or malls no these children are… This about sums about my feelings. You don't give a shit about these victims other than...
3 tags
2 tags
This girl I'm facebook friends with is talking...
thesecarryingarms: Cause you know. Paying for airfare/transportation, a hotel room, etc. so you can go to a walk with a ton of other privileged people is a much better idea than, you know, using the money to donate to needy children and pregnant women. 
6 tags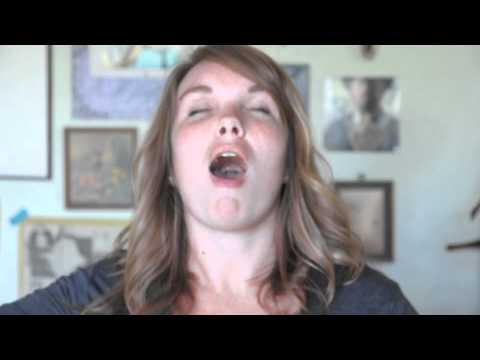 Tumblr bomb! Fox News wants to know if we want... →
klondikebar123: stfuconservatives: alimarko: Well, I'd use my Wicked Witch tumblr bomb gif, but somebody already did. Anyways! It's 48% Yesses right now. Tumblr, I know we can do better. Mwahahaaahaaa omg I love tumblr people
5 tags
5 tags
5 tags
5 tags
4 tags
"Reproductive freedom means economic freedom. And that's what this debate is..."
– Colorado Rep. Diana DeGette 
goatcrafttorment asked: My pregnancy was a rape baby, and it was also ectopic. And people want to get rid of this? It would have reminded me of what happened, given me physical and emotional pain every day, and possibly even killed me. Also, they want to get rid of contraception? Now they're just assuming that people don't have sex just for pleasure.
Hey guys I'm back!
I've been very busy lately with college and work and volunteering, so I haven't put time aside to work on this, but hopefully I'll be back more. 
5 tags
5 tags
Have pro-choicers ever stopped to think that...
in-the-right: …Maybe telling rape victims their pregnancy is the symbolic representation of their attacker violating them over and over again… Is extremely cruel and uncaring? Have you ever stopped to think that it's not prochoicers that think this, but people who have actually been raped and became pregnant as a result that feel this way?
2 tags
I'm making an appointment to go to the GYN, and I...
6 tags
6 tags
5 tags
5 tags
6 tags
6 tags
6 tags

6 tags
6 tags
5 tags
Last night I was driving home from my best...
6 tags
4 tags
3 tags
Abortion Assistance Still Needed →
rabbleprochoice: puravida-purelife was not able to get her abortion due to Paypal fees and because more time has elapse, the abortion now costs more money. She was able to raise 500 dollars but the goal is now 150 more dollars to cover the Paypal fees and the more expensive abortion. If you all could reblog this, I'm sure she would appreciate it. The link goes to her tumblr where the url for...
8 tags
5 tags
Anonymous asked: If my mother had had me aborted, she could have taken my older sister and left my dad as soon as my sister wasn't sick anymore. Instead, she decided to have me. We were both abused until I was about 8, at which point she threatened to beat him back if he ever laid a finger on me again. She still gets hit to this day. This is why abortion is needed.
7 tags
7 tags
Whoever you are in the light.: Surprise! That New... →
laurenvauren: Militantly anti-abortion rights group Live Action sure acted like it had exposed some big-time fuckery in its latest Planned Parenthood hidden camera sting operation. From a casual observer's perspective, the sting captured what appears to be footage of a Planned Parenthood employee…
6 tags
4 tags